Focused on need.
Driven by outcome.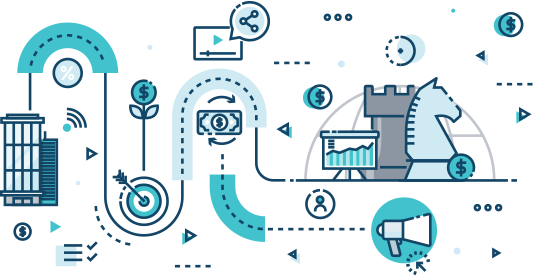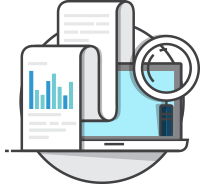 ViewPoint is the trusted core business solution for more than 500 organisations, represented by over 10,000 users in more than 44 countries around the world. Despite the diversity, all of our clients have at least one commonality. They are all entity management professionals.
Our team has worked with ViewPoint exclusively for nearly 18 years and in that time we have helped many different types of organisations with their entity management requirements in the Americas and Caribbean region. The following is a selection of market verticals that leverage ViewPoint software and services from Vantage.
Vantage has an unrelenting focus on providing innovative entity management solutions to entity management professionals. We deliver world leading, holistic and best of breed solutions that cater for a wide variety of functions typically found in this space. Whether you are looking to manage your entities, ensure compliance, mitigate risk or get your filings into the authorities in an efficient manner, we have an offering for you. See below for more information.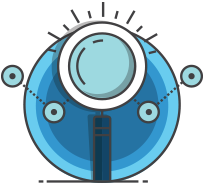 Our primary solution for entity management starts with the ViewPoint Entity Administrator module. Leveraging our expertise and this leading software module, we are able to deliver entity management solutions capable of maintaining a virtually limitless range of entity and client related information. We can help you manage a range of activities such as client information recording, entity structuring, shares, officers, relationships, banking and ongoing, day to day corporate and trust administration.
---
Entity Management  |  Compliance  |  Document Generation  |  Detailed Share Register  |  Ownership & Structure Analysis  |  Investment & Asset Tracking  |  Meeting |  Change Management
Organisations are constantly bombarded with statutory and regulatory pressures, sometimes across multiple jurisdictions. They must react quickly to ensure that they meet these obligations. Vantage has a successful track record in helping organisations tackle these pressures head on. We do this with our broad industry knowledge and by leveraging the many features and customisation options of the ViewPoint and Data Guardian platforms.
---
Compliance  |  AEOI/FATCA/CRS  |  Beneficial Ownership Reporting  |  Regulatory Reporting  |  AML  |  Government Agency Crosschecks
The ViewPoint Practice Management module is at the centre of all things when it comes to the business of practice management. We focus on three primary elements: Sales Ledgers, Purchase Ledgers and Time and Disbursements. Our solutions and services help you to integrate these modules and provide you with a single comprehensive multi-currency solution for the sales, purchase, time charging and recovery operations in your business.
---
Simplified Invoicing  |  Recurring & Fixed Fees  | Ad-Valorem Fees  |  Matters & Projects  |  Debtor analysis & reporting  |  Settlements  |  Third party Fee Management  |  VAT/GST/Sales Tax
Through a combination of our services and the ViewPoint Client Accounting module, we offer a multi-currency solution that covers all your accounting needs. The core proposition is designed for organisations requiring efficient management of all their accounting records along with the production of reports and statements for an unlimited number of entities under management.
---
Accurate Journal Entry  |  Integrated sub-ledgers  |  Transaction Import & Processing |  Payment Processing  |  Trust Accounting  |   Chart of Account Templates  |  Reporting  |  Variable Posting Window
We offer a wide range of dynamic and powerful management information and reporting tools that deliver valuable insights into your business. ViewPoint Software for Business reporting functionality combined with Data Guardian provides a fully comprehensive reporting and analytics engine that delivers useful and important information to you in a timely manner.
---
Dashboards  |  Management Reports  |  Custom Reporting  |  Automated Exception Reporting  |  Compliance Reporting  |  Risk Reporting  |  Word & Excel Reporting
We can help your organisation with its data governance initiatives by deploying tools and solutions that restores control of your data and improves your data quality . Continuous monitoring of data and automated identification, allocation and tracking of all the relevant data issues and events enable you to stay on top of important governance, compliance and risk factors.
---
Data Monitoring  |  Data Quality Management  |  Data Event Notifications  |  Data Alerts  |  Data Cross Checks  |  Compliance and Risk Monitoring  |  Data Exception Management
We provide an excellent business continuity tool for document management that includes a wide range of features such as email recognition, optical character recognition, automated indexing, template based correspondence generation, and workflow management. It streamlines entity management by simplifying the manual aspects of document and email management.
---
Document Storage  |  Document Retrieval  |  Letter & Email Generation  |  Scanning  |  Optical Character Recognition  |  Document Security  |  Microsoft Office Integration
Vantage provides a range of services and tools to help you manage workflow and drive automation within your organisation. These tools are shown to make a significant impact on productivity and allows you to efficiently service your clients. In addition to the operational workflow features, we offer a variety of integrated dynamic workflow capabilities that can open up a whole new range of possibilities for designing and managing your own organisational workflows. We help improve your cost to income ratios regardless of whether you are pursuing a business development or a business defence strategy.
---
Workflow Generation  |  Process Simplification and Automation  |  Client Definable Steps  |  Workflow Libraries  |  Task Orientated Features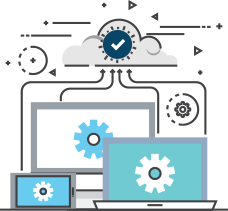 Having worked for over 18 years in the Entity Management space we believe that one of the keys to success is partnering with the right technology solution providers. Technology provides opportunities to improve business performance, manage risk and drive innovation and efficiencies. Vantage has close, long standing relationships with our technology partnerships and we work exclusively with ViewPoint Software on entity management and Data Guardian on data governance.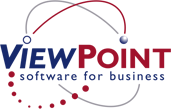 A world leading solution for entity management professionals and private client practitioners.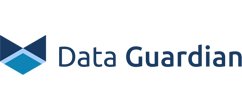 A data governance solution for managing data quality, compliance and risk issues in your applications.