Learn Viewpoint
Self-paced e-learning allows professionals to progress through training materials at their own pace, enabling them to learn at a speed that is comfortable and convenient for them.
This type of learning is particularly useful for professionals who use ViewPoint, as it allows them to gain the knowledge and skills they need to effectively use the software in their work.
Self-paced online learning
Learn ViewPoint, a collaboration between Vantage and ViewPoint, offers a comprehensive selection of educational resources and video tutorials to help users effectively learn and utilize the ViewPoint software.
By introducing a customizable learning platform, Learn ViewPoint is transforming the way users access ViewPoint software training and empowering them to become proficient with the software more efficiently and effectively.
Learn ViewPoint offers a full range of courses, including Fundamentals courses that cover the basics of using ViewPoint and Specialty courses that delve into specific topics.
This comprehensive learning platform is designed to help users get the most out of ViewPoint. In addition, Learn ViewPoint offers custom course development for organizations that need ViewPoint training tailored to their unique ViewPoint environment and business processes.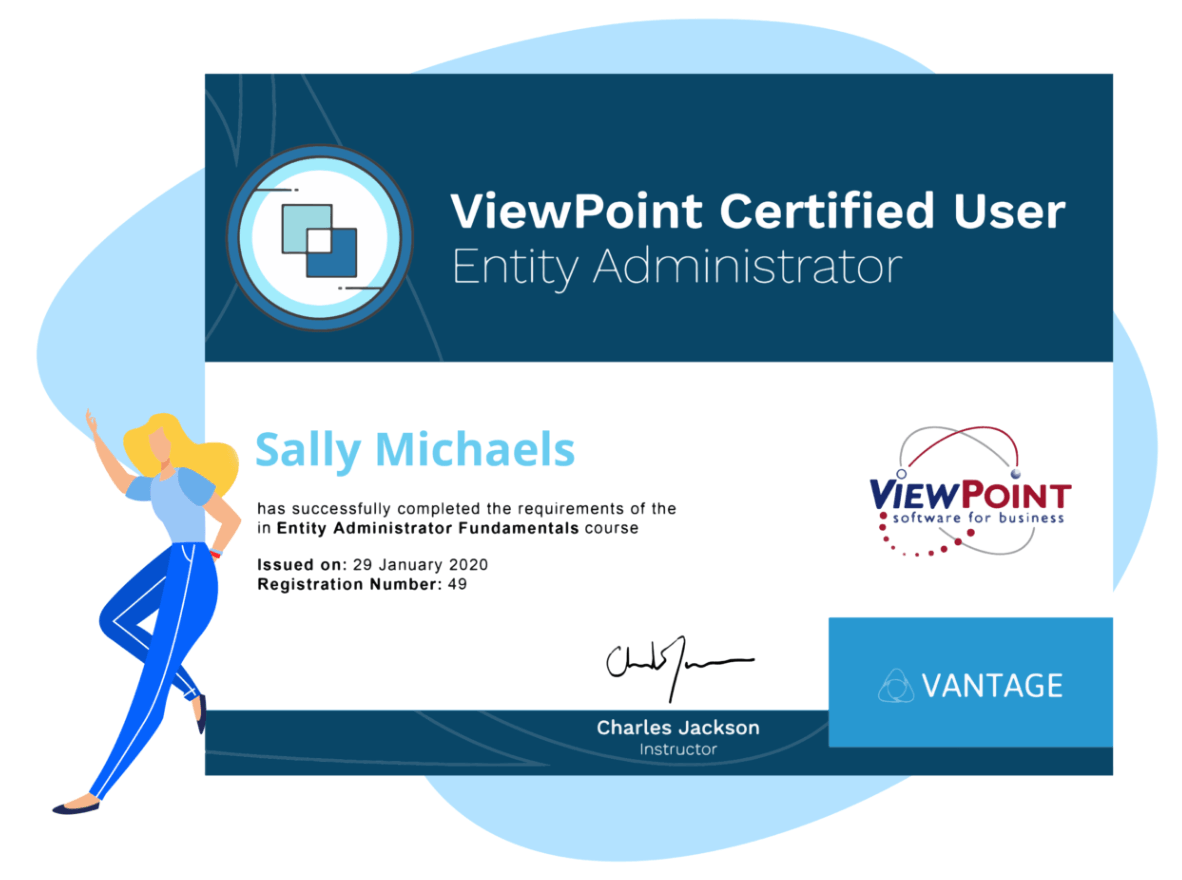 Certification and Personal Development
As a member of Learn ViewPoint, you will have access to a wide range of standardized online learning materials that can help you train and certify your staff to a consistent level across your organization. These resources will provide your team with a strong foundation of knowledge for ongoing support.
Additionally, completing a Fundamentals course will earn your staff the ViewPoint Certified User designation, which can help validate their skills and build their professional credibility.
Give your business a competitive advantage with e-learning for ViewPoint.
A subscription to Learn ViewPoint enables your organization to quickly and effectively deliver training, onboard new employees, and enhance the proficiency of your team.