Viewpoint
For over 20 years, our dedicated team has exclusively assisted a diverse range of entity management professionals in the Americas and Caribbean region through our partnership with ViewPoint.
Leading Global Management Solution

Vantage is dedicated to delivering cutting-edge solutions to entity management professionals. Our expertise covers wealth management, entity management, regulatory, compliance and accounting domains, where we are focussed on not only streamlining operations but also reducing the cost and risk of doing business.
Let us help you enhance your entity management practices.
Connect is a flexible solution that can be deployed either on-premises or in the cloud. It consists of eight integrated components that can be implemented separately or combined for maximum functionality.
This solution is available in 47 countries across Europe, the Americas, and Asia and is used by over 15,000 users in more than 500 organizations.
Entity Administrator focuses on meeting the statutory, relationship management and document needs for professional entity management.
Entity Administrator enables professionals to maintain statutory, compliance and relationship information on companies, trusts, partnerships, foundations and funds. It is capable of managing an unlimited number of entities of any type from any jurisdiction. Best practice and service quality are delivered by using document templates for precedents, reports, statutory filings and other business outputs.
Unlimited Jurisdictions and related entity types

Entity life-cycle management

 Pre-configured statutory forms for a wide range of jurisdictions.

Automated transactional document generation.

Integrated Due Diligence and KYC capability.

 FATCA and CRS management and submission.

Tracking for Reviews, Meetings and Filings.
Entity Model
Entity Administrator is pre-configured with over 200 different entity types for more than 40 jurisdictions. A user is presented with the screens and fields that are relevant to both the jurisdiction and type of entity.
Compliance
More than Due Diligence and KYC, Entity Administrator is a comprehensive solution for all aspects of compliance management.
Detailed Share Register
Thorough, uncomplicated and easy-to-use share register with statute-based features allows detailed but simple share management.
Automated Document Generation
Accurate and timely document production using event-linked document generation prompts users with pre-populated documents relevant to the task they are performing.
Ownership, Relations and Structure Analysis
Ownership and structure analysis features provide expand/collapse, drill-down options and instant structure charts of direct and indirect ownership and officer/relation details.
Managing Change
The simple Global Change feature can update the entire database and prompt users with all the documentation relevant to the change.
Officers & Relations
Personal and relationship details of core statutory officers (e.g. directors, trustees, founders etc.) and all non-statutory relations (e.g. power of attorney holders, etc.) are maintained.
Meeting Management
Meeting management capabilities, from the initial organisation, notification and document circulation to holding and recording the outcomes of any type of meeting are available.
Investment and Asset Tracking
Asset and liability tracking features that provide users with a snapshot view of the current status of bank accounts, properties, chattels, investments and loans including a historical list of transactions.
Secure, Role Based Security
Highly configurable user security model to manage which users can access, add, delete or update information in the system.
Trusted Solution
Regular incremental enhancements follow the needs and suggestions of our international user base. As a result all ViewPoint clients benefit from what has progressively developed into a international gold standard solution.
Encourages User Buy-In
To overcome common reasons for not updating systems, every aspect of Entity Administrator is designed to encourage users to rely on ViewPoint for virtually all their administrative, document and reporting needs.
Much More Than a Data Repository
An enormous amount of varied data can be captured within Entity Administrator but where ViewPoint distinguishes itself is the administrative tools that enable users to access their day to day roles.
Improving Client Relationship Management
Entity Administrator presents relevant, readily accessible and easily digestible client and entity information that help users to effectively and efficiently manage their clients.
Aiding Compliance and Risk Management
Client Due Diligence is an important part of compliance and risk management; this is only one aspect of Compliance and Risk Management with which Entity Administrator can help.
Easily Accessible and Usable Management Information
All of the data information within Entity Administrator is readily and easily accessible in a variety of easy to use and instant formats thereby empowering both users and management to be more informed prior to undertaking actions.
Peace of Mind
Recognising the privacy requirements relating to selected data, Entity Administrator offers a range of security options that address the most demanding confidentiality and data segregation needs.
Accurate by Default
The centralised Master File/Record and Address Card concept promotes accuracy and allows a single update to be immediately reflected throughout related records (e.g. Registered Office changes).
Improving Efficiency, Lowering Cost
Efficiency gains, such as instant information accessibility and error free automated document generation, are the most significant and immediate benefits realised when implementing Entity Administrator.
Reducing Error and Associated Cost
Over 700 customisable templates with predefined content for standard documents and correspondence significantly reduce the risk and associated cost of human error.
Easily Tailored
Entity Administrator can be very easily and highly customised to meet even the most stringent requirements.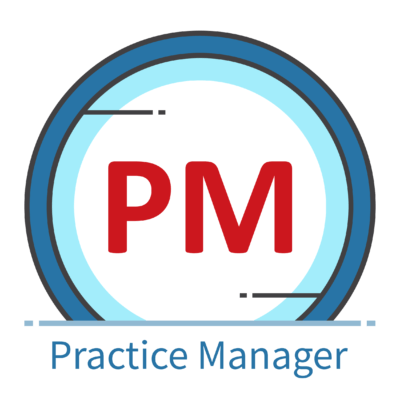 Comprising three core elements, Sales Ledger, Purchase Ledger and Time & Disbursements, the Practice Manager Module fully integrates to provide a single comprehensive solution for the sales, purchasing, time charging and disbursement recovery operations for professional wealth and entity management organizations. The solution is multi-currency and supports the management and tracking of government fees across multiple jurisdictions.
Powerful multi-currency Sales and Purchase Ledger

Supports multiple revenue or operating companies.

Integrated time and disbursement WIP capture and management.

Timesheet Management.

Fixed Fee, Recurring Fee, Transactional Fee as well as AUM /Ad-Valorem billing.

Government Fee management.

Disbursement recovery.
Simplified and Accurate Invoicing
Editable draft/pro-forma invoicing and approval features bring flexibility and improved invoicing process control whilst helping to prevent embarrassing invoicing errors and wasted time.
Recurring/Fixed/Ad-Valorem Fees
Key to professional service and entity management invoicing, Practice Manager includes an extensive range of easy to use and highly effective recurring, fixed and ad-valorem fee billing.
Matters and Projects
As well as to distinguish different projects/cases and business lines, Matters includes a number of practical options to bring greater flexibility and control to billing operations.
Reporting
With reporting options including standard reports, highly customisable template based Microsoft Word and Excel reports and the powerful Custom Report builder.
Settlements
The simple and informative settlements interface provides a clear view of what is outstanding and previously settled plus a comprehensive and practical range of user friendly settlement features.
Government/Third Party Fee Management
Brings efficiency and clarity to complex and time consuming collection, management and disbursement of government fees, duties and third party fees etc.
Time Recording
The simple to use and highly configurable time recording features allow users to easily capture their time whilst keeping them aware of their own productivity targets and client accumulated.
'Out of Pocket' Disbursement Recovery
'Out of Pocket' expenses, such as telephone, postage and travel expenses, are easily recorded and efficiently recharged with an option to automatically add a premium to recover administrative costs.
Purchases
Purchase Ledger provides a range of down-to-earth practical features and reporting tools to help bring clarity and control to all aspects of the Accounts Payable life-cycle.
Comprehensive and Relevant
Unlike generic 'off the shelf' sales ledger applications Practice Manager has been designed specifically for the needs of professionals working in the financial, legal and particularly the entity management industry.
Integrated Single Solution
Practice Manager integrates the data and features available in the other modules to benefit the accounts receivable and payable processes.
Flexible 'Multi' Solution
In addition to the convenience of being a multi-currency solution Practice Manager offers a range of other 'multi' options that can offer useful diversity to the configuration of Accounts Receivable and Payable profiles.
Effective Debtor Management
As an all-encompassing approach to debtor management, Practice Manager promotes automation not only to reduce human error but also to promote efficiency in all aspects of the invoicing life-cycle.
Improving User Awareness
As aware users are less likely to make errors or waste time on inactive/bad debt files, Practice Manager users are constantly and proactively informed about the WIP and O/S debtor status of the file they are working on.
Improved Cash Management
Even in the most profitable organisation cash flow and cash management is crucial to operating effectively and optimising future investments for it.
Improved Management & Control
A range of user role based control features reduces the risk of user error and improves data quality, thereby optimising the virtually infinite WIP, Sales and Purchase ledger reporting capabilities.
Works the way you want to
Recognising that different service providers have different processes Practice Manager provides a very high level of flexibility to both the Billing File configuration and Accounts Receivable and Payable processes.
Revenue Increasing Options
A comprehensive variety of charging methods offers service providers the opportunity to introduce new billing procedures that can be tailored to the needs of their clients and to optimise revenue.
Reducing Cost by Promoting Efficiency
With the workflow intrinsic to the design of many features and the focus on standardisation and automation of the WIP, Sales and Purchase ledger activities the risk of human error is removed and processes are delivered efficiently.
Ensure Accuracy
With virtually every feature designed to ensure accuracy, any future embarrassing, time consuming and potentially expensive user errors in the invoicing and settlements processes can be easily avoided.
Standardised Customisable Outputs
With a highly customisable template approach to sales and purchase ledger documents (e.g. invoices, statements etc.) outputs are consistently prepared in a format that is easily understood (and quickly settled) by clients.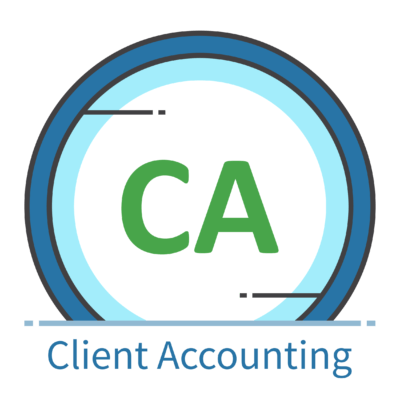 Client Accounting provides for the maintenance of multi-currency operational and client accounting records. Other features include financial statement preparation, reporting and valuations for an unlimited number of ledger accounts with easy transaction posting. Straight through processing from the Practice Manager module to Client Accounting significantly simplifies operational accounting. Finance accounting and client accounting are also both supported.
Maintains accounts for an unlimited number of clients.

Supports multiple charts of accounts.

Uses Journal Scripts for standardized journal entry and processing.

Valuation and Revaluations including NAV.

Bank Transaction import and recognition.

Reporting and financial Statement generation to MS Excel.
Accurate Journal Entry
Increase productivity and virtually eliminates erroneous entries in the bookkeeping process. Client definable Journal Scripts are journal templates that pre-populate the journal lines of commonly used accounting entries for smooth and consistent posting.
Integrated Sub-Ledgers
Integrated sub-ledger types segregate the primary account types (e.g. banks, fixed assets, securities and investments) to enable each sub-ledger to be recorded in its respective source.
Transaction Import
Significantly improve the efficiency and accuracy of the bookkeeping process, electronic transaction files provided by financial institutions can be imported for instant matching and reconciliation.
Payment Processing
The payment tool provides a client definable rules-based system to both the payee and transactional approval processes.
Excel Outputs & Reporting
Accounting outputs and reports such as financial statements, vouchers, TBs, P&Ls, etc. are prepared using Microsoft Excel.
Analysis & Enquiry
Comprehensive enquiry and analysis features with ability to drill down to journal and transactions provide users with immediate on screen access to the information they need.
Charts of Account Templates
An unlimited number of Charts of Account templates can be created and centrally stored. Each Chart may be individually customised once assigned to an account file.
Global
Leveraging the centralised nature of Master File and Securities with Client Accountant's sub-ledger concept, a powerful global enquiry feature provides instant management information.
Exchange Rate & Securities Master
The Exchange Rate and Securities Master libraries deliver a centralised reference and update point for exchange rate and securities information.
Net Asset Value (NAV) & Portfolio Valuations
Comprehensive, intuitive valuation features, complete with NAV per unit and per unit holder, provides on-demand valuations based on current market values and exchanges rates.
Trust Accounting
Client Accountant supports trust accounting requirements by allowing the accountant to apply capital and income segregation to a Chart of Accounts, journal entries and revaluations.
Lowering Costs with Increased Productivity
By providing book-keeping tools that promote accuracy and automate or reduce the amount of routine/repetitive tasks to be undertaken. It enables users to be more productive and keep focused on value generating activities.
Higher Journal Entry Accuracy
Improving the first time accuracy rate of a journal entry process makes both the entire book-keeping and accounting processes much more efficient allowing clients to be serviced in a timely manner.
Optimising the Value of Existing Data
Integration and import features can make accounting source and transactional data instantly available to users and in doing so not only is the data entry process much more efficient, the risk of human error is significantly reduced.
Immediate, Legible Access
The user interface and features are designed with ease of use and fast access to information in mind so that even non-accounting or infrequent users can immediately access and understand accounting data.
Single Integrated Solution
Normally a single integrated solution offers the efficiency benefit of requiring a single record to be created and maintained. Within Client Accounting the scope of benefits extends to the cross use of data from the other core modules.
Best Business Practice and International Compliance
As a very comprehensively featured yet highly configurable solution Client Accountant offers the flexibility to be a single solution that exceeds the increasingly demanding best business practice.
Automated Microsoft Excel based Documentation
Using highly customisable Microsoft Excel templates as the basis of the financial statement and all other accounting document/report preparation provides instant, accurate and practical outputs in the preferred format of clients.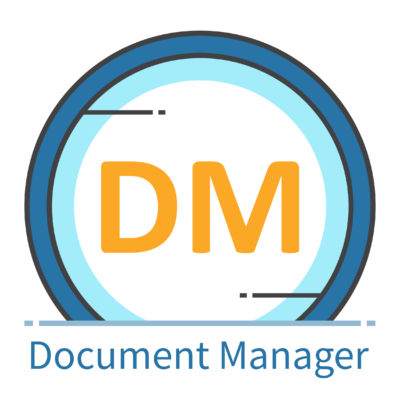 Easy storage and quick retrieval of documents is key efficient entity management. The Document Manager module supports advanced document indexing and search but also includes integrated scanning capability and task and workflow management. Documents and emails are stored using supported standard Windows 'drag and drop' and 'Send to' functionality or the ViewPoint MS Office add-in.
Highly integrated document storage and archival with Microsoft Office.

Integrated scanning with OCR capability.

Supports the storage of any file format.

Document expiry and reminders.

Document linking to tie together documents with data.

PDF Document Binder for Board packs etc.

Dynamic Workflow and task management.
Storing Documents
Quick and simple to use plus tightly integrated with Microsoft Office to offer automated, accurate and consistent storing of documents in any file format.
Document Retrieval
With a variety of searching options (including content based searching) users can find documents instantly and avoid time wastage looking or waiting for paper files.
Email Integration
Whether it be generation of correspondence, automated indexing or storage, email is completely integrated with Document Manager.
Precedent Libraries
A categorized precedent library offers users consistent, controlled and accurate documents and emails that can optionally include extracted system data e.g. debtor information.
Scanning
The integrated scanning tools support both workstation and network scanning of individual and batches of multiple documents plus a host of other easy to use practical features.
Optical Character Recognition (OCR)
With OCR, generated documents are instantly recognised and automatically indexed to make the storage of scanned documents as efficient as possible.
Task Management
To ensure that users know what they need to do and by when Document Manager includes a range of simple and complex task management options.
Document Security
Sophisticated yet unobtrusive security technology, configuration and audit trail options carefully control exactly which documents and document types users can access.
Highly Configurable
Everything in Document Manager including the cabinet structure design and indexing criteria are completely customisable, allowing storage and retrieval requirements to be configured.
Encourages Document Storage
Easy to use storage tools with wizards, drag and drop and automated storing features help make document, file and email storage quick and easy, thereby encouraging users to utilise Document Manager.
Instantly Accessible
There is little point in storing documents if users cannot search and quickly find them. To help Document Manager offers a variety of easy to use searching tools that include parameterised and document content searching.
Improved Governance
As the legal requirements of the handling, storing, accessibility and retention of documents (including emails) become more onerous Document Manager provides a simple yet effective tool to help ensure the right document governance an be achieved.
Lowering Operational Risk
Users can be guided through pre-approved and risk assessed workflow processes to ensure that work is completed accurately and consistently.
Reducing Costs
As well as a range of other benefits Document Manager can help significantly reduce the total 'paper related' costs in your operations
Increasing Revenue
As more customers are expecting to do business digitally, going paperless also saves time, reduces your stationary costs, stores customer data safely and securely.
Effective Client Servicing
Customizable workflows can be used to perform all client serving requests. This will ensure value for money, timely completion and bolster client satisfaction in the most effective, consistent and efficient manner.
Improved Control
Document Manager brings a controlled structured and secure environment to store, collaborate and access documents thereby overcoming the control issues of shared network drives.
Secure
Document Manager offers integrity protection of electronic documents and security of physical documents.
Optimising User Efficiency
Instant storing and accessing of documents is an enormous time saver that helps users become more efficient.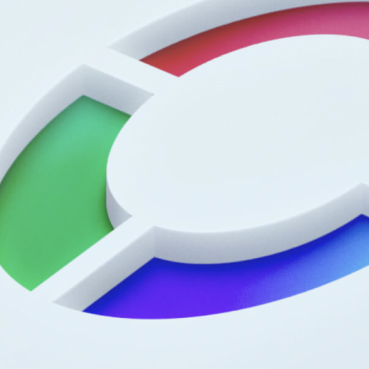 This solution is available in 47 countries across Europe, the Americas, and Asia and is used by over 15,000 users in more than 500 organizations.