All Proposals, Statements of Work and Quotes ("Proposal") prepared by Vantage Ltd. ("Vantage") for its Clients ("Client") are subject to these Terms and Conditions ("Terms") and shall be deemed to have accepted, and agreed to be bound by, these Terms upon the occurrence of one of the following events: (i) Client provides a purchase order to Vantage; (ii) Client provides an email confirmation of acceptance of the Proposal and such email must include a reference to the Proposal number and associated price; or (iii) Client signs a Proposal whichever occurs first.  Vantage may, from time to time and at its sole discretion, revise these Terms without notice to Client by posting the revised Terms on its web site.  The Terms posted on Vantage's web site on the date that one of the preceding events have occurred will govern that engagement.
All terms not otherwise defined herein shall have the meaning ascribed to them in the Proposal.
Acceptance of Services will occur upon Vantage's performance of the Services.  Acceptance of Products and Deliverables ("Products") will occur upon delivery of the Product to Client or as otherwise set forth in the Proposal.
Change Management.

 

Requests by Client and recommendations by Vantage for changes to the Services or Products are subject to Vantage's change management process and will become effective only upon mutual agreement by the parties in writing.
All fees are subject to change without notice and will be established at the time the Proposal is entered into.  Vantage will provide an updated Proposal in the event of a price increase.
Client shall be responsible for all applicable import, federal, provincial, municipal, and other government taxes (such as sales, use, etc.).  Unless otherwise specified, prices do not include such taxes.
Client agrees to pay the total fees for the Services and Products, plus any applicable taxes, duties, fees and shipping.  Each invoice shall be payable within fifteen (15) calendar days of the date of the applicable invoice using Electronic Fund Transfer (EFT).  Vantage will provide Client the EFT details with the initial invoice for any new Client.  Any uncontested late payments may, at Vantage's option, accrue interest at the rate of 1.5% per month (or the highest rate permitted by law, if less).
Intellectual Property Rights.

 

Neither party will gain, by virtue of these Terms or the Proposal, any rights of ownership in any copyrights, patents, trade secrets, trademarks or any other intellectual property rights owned by the other.  Client will retain exclusive ownership of all intellectual property rights, title and interest in any ideas, concepts, know how, documentation or techniques developed under the Proposal.  Client will retain exclusive ownership of all data, deliverables and recommendations developed under the Proposal.  Vantage grants Client a non-exclusive, non-transferable, royalty-free right to use the Deliverables solely in the countries in which Client does business and solely for Client's internal use.  Client grants Vantage a non-exclusive, royalty-free license to use, copy, make derivative works of, distribute, display, perform, and transmit Client's pre-existing copyrighted works or other intellectual property rights to the extent necessary for Vantage to perform its obligations under these Terms and the Proposal.
Acceptance of Software License Terms.

 

During the course of providing Services, Vantage may be required to install copies of third-party or Vantage-branded software products (the "Software").  As part of the installation process, Vantage may be asked to accept license terms accompanying the Software (collectively "Shrink-wrap Terms") on behalf of Client.  Shrink-wrap Terms may be in electronic format or contained within the Software documentation.  Client hereby acknowledges that it is Client's responsibility to review Shrink-wrap Terms at the time of installation and hereby authorizes Vantage to accept all Shrink-wrap Terms on its behalf.
Vantage and Client agree that all information exchanged between them is confidential unless they have entered into a separate confidentiality and non-disclosure agreement.  Notwithstanding the foregoing, the parties agree that the content of any proposal letter is deemed confidential and Client will treat it accordingly, protecting it from unauthorized disclosure.  Client also agrees not to duplicate or use the Proposal or any portion thereof for any purpose other than to receive
Vantage warrants that it will perform its services in a good and professional manner using generally recognized commercial practices and standards applicable to similar engagements.
Warranty Disclaimer.

 

EXCEPT AS EXPRESSLY SET FORTH IN THESE TERMS, VANTAGE CANNOT AND DOES NOT GUARANTEE OR MAKE ANY REPRESENTATION OR WARRANTY OF ANY KIND, EITHER EXPRESS, IMPLIED OR STATUTORY, INCLUDING BUT NOT LIMITED TO THE IMPLIED WARRANTIES OF MERCHANTABILITY, FITNESS FOR A PARTICULAR PURPOSE, WARRANTY OF TITLE, AND NON-INFRINGEMENT OF ANY THIRD PARTY RIGHTS INCLUDING INTELLECTUAL PROPERTY, WITH RESPECT TO ANY OF THE CONSULTING SERVICES AND DELIVERABLES, THIRD PARTY SOFTWARE OR EQUIPMENT, AND ALL WARRANTIES ARISING FROM COURSE OF PERFORMANCE, COURSE OF DEALING AND USAGE OF TRADE OR THEIR EQUIVALENTS UNDER THE LAWS OF ANY JURISDICTION, AND CLIENT AGREES THAT ALL SUCH OTHER REPRESENTATIONS AND WARRANTIES ARE HEREBY EXCLUDED AND DISCLAIMED.
Third Party Software and Hardware.

 

Vantage will have no liability to Client arising from or relating to and does not warrant any hardware, software or materials supplied under another agreement or by third parties ("Third-Party Materials"), including, but not limited to, the selection thereof or failure of such Third-Party Materials to perform in accordance with specifications or any defects therein.  Responsibility for the selection of Third-Party Materials, and any performance or functionality issues, or defects therein, will lie solely with Client and/or the supplier(s) thereof.
Liability and Limits.

 

VANTAGE IS IN NOT IN ANY WAY LIABLE TO CLIENT FOR ANY LOSSES, DAMAGES OR DESTRUCTION OF DATA AND LOSS OF REVENUES THAT MAY OCCUR AS A RESULT OF THE CONSULTING SERVICES, DELIVERABLES OR THIRD-PARTY MATERIALS AND THAT EXCEPT AS EXPRESSLY PROVIDED IN THESE TERMS, VANTAGE IS NOT IN ANY WAY LIABLE TO CLIENT FOR ANY SUCH LOSSES OR DAMAGES. IN ADDITION AND EXCEPT AS EXPRESSLY PROVIDED IN THESE TERMS, VANTAGE SHALL NOT BE LIABLE, AND ASSUMES NO RESPONSIBILITY FOR, ANY LOSS OR DAMAGE TO CLIENT RESULTING FROM: (A) FAILURES OF CLIENT'S SYSTEMS (INCLUDING, BUT NOT LIMITED TO, ANY FAILURE TO SECURE AND SAFEGUARD CLIENT'S SYSTEMS); (B) ANY ACCESS, INABILITY TO ACCESS, FAULT OR FAILURE CAUSED BY CLIENT'S SYSTEMS OR ANY THIRD PARTY SERVICE, SERVICE PROVIDER, NETWORK, INFORMATION CLIENT OR OTHER USER OR COMPUTING RESOURCE OF CLIENT; (C) UNAUTHORIZED ACCESS TO OR ALTERATION, THEFT, LOSS, CORRUPTION OR DESTRUCTION OF ANY CONTENT, OTHER THAN DUE TO THE NEGLIGENCE OR WILFUL MISCONDUCT OF VANTAGE, ITS EMPLOYEES AGENTS OR SUPPLIERS; OR (D) ANY MALFEASANT OR WILFUL ACT OR OMISSION BY CLIENT OR OF ANY THIRD PARTY OTHER THAN VANTAGE AGENTS OR SUPPLIERS.
IN NO EVENT SHALL VANTAGE BE LIABLE FOR ANY INDIRECT, INCIDENTAL, SPECIAL, CONSEQUENTIAL, PUNITIVE OR EXEMPLARY DAMAGES IN CONNECTION WITH THE SERVICES, PRODUCTS, DELIVERABLES OR ANY THIRD-PARTY MATERIALS AND THESE TERMS, INCLUDING, BUT NOT LIMITED TO, LOST TIME, LOST MONEY, LOST PROFITS, LOST REVENUES, LOST BUSINESS, OR GOODWILL, REGARDLESS OF THE FORM OF THE ACTION OR THE BASIS OF THE CLAIM, EVEN IF SUCH PARTY HAS BEEN ADVISED OF THE POSSIBILITY OF SUCH DAMAGES.  THESE LIMITATIONS SHALL APPLY NOTWITHSTANDING ANY FAILURE OF THEIR ESSENTIAL PURPOSE, ANY BUSINESS OR ECONOMIC LOSS EXCEPT AS SPECIFICALLY PROVIDED HEREIN.   IN THE EVENT THAT VANTAGE IS FOUND TO HAVE ANY LIABILITY FOR DAMAGES UNDER THESE TERMS, THE TOTAL LIABILITY OF VANTAGE FOR SUCH DAMAGES IS LIMITED TO DIRECT DAMAGES, IN AN AMOUNT EQUAL TO THE FEES PAID BY CLIENT TO VANTAGE FOR THE SERVICES.
Indemnification by Client. Client shall defend, indemnify and hold harmless Vantage, its suppliers, their affiliates, and the directors, officers, employees, successors and assigns of the foregoing (each a "Vantage Indemnified Party") from and against any and all claims, actions, liabilities, losses, damages, costs and expenses, including reasonable outside lawyers' fees arising from or in connection with any claim brought by a third party regarding: (a) any claims of infringement made against a Vantage Indemnified Party of any intellectual property right that occurred because of systems, products, services or other resources or items provided by Client in connection with the Proposal or these Terms; (b) any allegation, which, if true, would constitute a breach by Client of any representation, warranty, covenant, term or condition of the Proposal or these Terms; (d) breach by Client of any applicable laws; (e) defamation, fraud, misrepresentation, disparagement or violation of any publicity or privacy rights by Client; and (f) any gross negligence, willful misconduct or fraud on the part of Client or any of its representatives.
Timelines of Action.

 

In no event will any action be brought against Vantage more than one (1) year after the cause of action has accrued.
Allocation of Risk.

 

The parties understand and agree that, to the extent permitted by applicable law, the foregoing exclusions and limitations of liability represent the parties' agreement as to allocation of risk between them in connection with their respective obligations under these Terms.  The fees payable to Vantage reflect, and are set in reliance upon, this allocation of risk and the exclusions and limitations of liability set forth herein.
Term and Termination.

 

These Terms will remain in effect until completion of the Services, unless terminated earlier in accordance with these Terms.
The Proposal and these Terms may be terminated immediately upon written notice if any of the following events occur:

By either party if the other party materially breaches or materially fails to perform of any of its obligations hereunder and fails to remedy such breach within thirty (30) days after the other party has given written notice thereof;
By Vantage, if Client fails to pay any amount due to Vantage pursuant to the Proposal or hereunder and does not cure such default within ten (10) days of the date payment is due. Vantage may suspend performance of Services during the cure period without prejudice to its right to terminate hereunder.  Notwithstanding the foregoing, the Client shall not be required to pay Vantage if Vantage fails to perform all or part of the Proposal, or performs all or part of the Proposal in deficient, negligent or an improper manner, or not in accordance with the requirements of the engagement; or
By either party, if a receiver, liquidator or trustee of the other party is appointed by court order or receivership, insolvency or bankruptcy proceedings are commenced or a petition is filed by or against the other party under any applicable liquidation, conservatorship, bankruptcy, moratorium, insolvency, reorganization or similar laws, or the other party makes an assignment for the benefit of its creditors, admits in writing its inability to pay its debts generally as they become due, or otherwise takes any action or causes any action to be taken which the other party reasonably believes will cause the acting party to be unable to perform its financial obligations hereunder.

Termination for Convenience.

 

These Terms and the Proposal may be terminated by either party at any time and for any reason upon five (5) calendar days' prior written notice.
Rights After Termination.

 

Upon termination of the Proposal and these Terms, Client will pay Vantage for all Services performed and charges and expenses incurred by Vantage up to the date of termination, and Client will receive all work in progress for which Client has paid.
Client will comply with the general obligations specified in these Terms, together with any specific Client obligations described in the Proposal, in a timely manner.  Client acknowledges that Vantage's ability to deliver the Consulting Services is dependent upon Client's full and timely cooperation with Vantage, as well as the accuracy and completeness of any information and data Client provides to Vantage.  Client agrees that, to the extent its failure to meet its responsibilities results in a failure or delay by Vantage in performing its obligations under the Proposal or these Terms, Vantage will not be liable for such failure or delay.
Good Faith Cooperation.

 

The parties acknowledge that successful completion of the Services will require their full and mutual good faith cooperation.  Where agreement, approval, acceptance, consent or similar action by either party is required by any provision hereof, such action will not be unreasonably delayed or withheld.
Similar Services.

 

Nothing in these Terms will prohibit Vantage from providing Services similar to those provided hereunder to other Clients provided that Vantage shall not infringe on any intellectual property right of the Client.
Non-Solicitation.

 

During the term of these Terms and the Proposal and for a period of one (1) year following the termination or expiration of these Terms or the Proposal, each party shall not solicit, seek out or employ, either directly or indirectly (as a consultant, independent contractor or otherwise) any employee or consultant engaged by the other party who is or was associated with the performance of the other party's obligations pursuant to these Terms and the Proposal.
Export Regulations.

 

Client will comply with all applicable export and import laws of all countries involved in the sale of any products or any resale of any products by Client.  Client assumes all responsibility for shipments of any products requiring any government import clearance.
No Publicity.

 

Neither party will publicize or disclose to any third party without the prior written consent of the other party either the fees or other terms of the Proposal or its existence and execution, except as necessary to comply with other obligations stated in these Terms or the Proposal.  Notwithstanding the foregoing, Vantage may use Client's name and identify its engagement in connection with general lists of clients and experience.
Independent Contractor.

 

The parties acknowledge and agree that Vantage and Client are independent contractors and will have no power, nor will either party represent that it is has any power, to bind the other party or to assume or to create any obligation or responsibility, express or implied, on behalf of the other party or in the other party's name.  These Terms will not be construed as constituting Vantage and Client as partners, joint venture or agents or to create any other form of legal association that would impose liability upon one party for the act or failure to act of the other party.
Except with respect to Vantage's rights regarding the use of subcontractors, neither party may assign all or any portion of its rights or obligations under these Terms or any Proposal without the prior written consent of the other party, provided however that Vantage may assign its rights and obligations hereunder to an affiliated entity at any time upon written notice to Client.  These Terms will be binding upon and inure to the benefit of the parties and their respective successors and permitted assigns.
Force Majeure.

 

Neither party will be liable for any delay in performance or failure to perform due to any reason beyond the reasonable control of either party, or its sources, such as fire, explosion, accident, floor, labour trouble, weather condition, any regulation, rule or act of any government or governmental agency, or the inability to obtain or shortage of suitable material, components, parts, equipment, machinery, fuel, power, communication facilities or transportation, act of god, hurricane, flood, armed conflicts, civil commotion or any other cause of like character, provided that such party has taken all reasonable and customary measures to avoid the occurrence of, or to prevent or mitigate the effects of, any such delays or nonperformance.  In any such event, the effected party shall promptly notify the other party and shall use its best efforts on a continuous basis to remedy the failure or delay.
Any and all notices required to be delivered hereunder shall be sent by email to the email address set below ("Email Notification"), or by registered or certified mail, postage prepaid, return receipt requested or by nationally-recognized overnight courier service to the address set below ("Mail Notification").  Any such notification shall be deemed effective: (i) upon transmission when delivered by Email Notification; or (ii) when delivered by Mail Notification.
VANTAGE
PO Box 432
Grand Cayman
KY1-1502
Cayman Islands
Email: info@vantage.ky
No Waiver.

 

No waiver of any provision of these Terms is binding unless it is in writing and signed by all parties entitled to grant the waiver.
If any provision of these Terms or the Proposal is determined to be illegal, invalid or unenforceable, the provision will be ineffective only to the extent of the illegality, invalidity or unenforceability without affecting the validity or the enforceability of the remaining provisions of these Terms or the Proposal.
In the event of conflict between the provisions of these Terms and the Proposal, including any proposal letter, the provisions herein will, to the extent of such conflict, take precedence unless the Proposal expressly states that it is amending these Terms, and was executed by duly authorized representatives of both parties.
Entire Agreement.

 

The Proposal, including any proposal letter or purchase order, Confidentiality Agreement and these Terms constitute the entire agreement between Vantage and Client and supersedes any prior or contemporaneous communications, representations or agreements between the parties, whether oral or written, regarding the subject matter hereof.  Client's additional or different terms and conditions will not apply.
Survival of Provisions.

 

Sections 4 to 15 of these Terms, and all provisions relating to proprietary rights, confidentiality, non-disclosure, and non-solicitation will survive the completion of the Consulting Services or any termination of these Terms or the Proposal or purchase order.
Applicable Law.

 

These Terms and the Proposal, or purchase order, will be governed by and construed and interpreted in accordance with the laws of the Cayman Islands.  The parties hereby agree that the exclusive forum for all disputes related to or arising out of these Terms shall be the courts in Grand Cayman, Cayman Islands.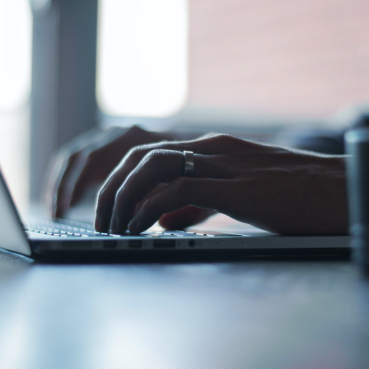 Contact us today to discover how we can elevate your business to new heights!