Training on ViewPoint Software for Business has, until recently, not been standardized. We decided to change that and developed Learn ViewPoint.
Learning and training for the ViewPoint software suite has traditionally been instructor led and classroom-based. This approach is heavily dependent on the ability of the trainer and can be costly to deliver.
In the absence of an agreed curriculum, the standardization of course content can be challenging. This is because ViewPoint is often used in different ways across client sites and even between client service offices. While effective, class room training can be an inflexible, costly and inefficient way to train staff.
To challenge this, we decided to develop Learn ViewPoint. An online self-paced learning resource dedicated to training and certifying users on ViewPoint. In this article, we discuss what Learn ViewPoint is, and how it can be of use to your organisation.
We consider three scenarios for using Learn ViewPoint and how it might fit into your organisation's learning and support program.
Courses
Learn ViewPoint introduces online learning in a standard course-based format known as 'Fundamentals' courses. Rather than attending a series of classroom-based training sessions, staff can now complete a comprehensive online self-paced course on ViewPoint's Entity Administrator module.
To complete a course, staff work through the course content in the form of a structured series of short video lessons qualified by section quizzes and a final course exam. Learn ViewPoint caters to an anywhere, anytime approach to learning. Progress is self-paced and learning is validated by section quizzes.
Completing a course and passing the related exam earns the user a certificate of completion. This tests and evidences they are proficient on that ViewPoint module. This approach to learning is fully flexible and only requires access to the internet.
The principal benefit to any organization is undoubtedly that its employees can be trained 'on-demand' to obtain a base-level of understanding and proficiency on the ViewPoint software.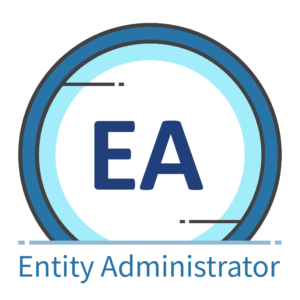 Subscription
When we consider how organisations use ViewPoint, we quickly realized that there is no 'one size fits all' option when it comes to training. For example, some organisations may use the beneficial ownership reporting (BOR) features while others do not. As a result, a standard course on Entity Administrator may be all that is required. In other cases, organisations may require further training on more specialized topics such as use of periodic reviews or beneficial ownership reporting.
To cater for this, we created Specialty courses. These cover additional topics and are bundled with the Fundamentals course into an annual subscription option. The annual subscription provides organization with the following benefits:
Anytime access to complete the Fundamentals courses.
Ongoing access to the Fundamentals course content so that content can be revisited and used as an online help resource.
Ongoing access all of the Specialty courses.
Under the subscription, organisations continue to receive course content for future releases of ViewPoint. For example, when a new version of ViewPoint is released (such as version 8.0), an organisation can access the new content to train up employees before going live with the new version.
While organisations may still find the need to use trainers, their focus may shift from application-specific training to more business process training. As a result, Learn ViewPoint can be an effective resource to instill a base level of knowledge for all users. Trainers can then focus on imparting role-based training on business processes.
Licensed content
In some instances, organisations may have an internal learning management system (LMS) deployed to serve their learning needs internally. Rather than accessing external learning resources, organisations may wish to host and manage the Learn ViewPoint course materials on their own LMS platform.
To cater for this, we developed a third option that allows organisations to license the Learn ViewPoint content for their use internally. This option provides the flexibility to bring the Learn ViewPoint courses in house and adapt or restructure them to better suit the needs of the organization. Simply put, the Learn ViewPoint video lessons can be used as building blocks to create your own custom course.
The Learn ViewPoint course materials are still 'managed' and updated by Vantage with the client controlling how they are used. As new content is released, it can be imported into the in-house LMS system. Updates to existing video lessons are then are immediately received as soon as they are published.
Conclusion
Whilst there may still be a need for traditional classroom-based training in general, training for ViewPoint is evolving.
Learn ViewPoint seeks to standardize the delivery of training on the ViewPoint software, providing users with the knowledge they need to be proficient. Organisations can take choose from one of three ways to consume the Fundamentals and Specialty on ViewPoint modules:
Courses – One off access with a certificate of course completion
Subscription – annual access to all content with a certificate of course completion
Licensed Content – annual access to all content on an in-house LMS with a certificate of course completion
Whichever option works for your organisation, we can undoubtedly say that training on ViewPoint has changed for the better.